Some services are not accessible on smartphone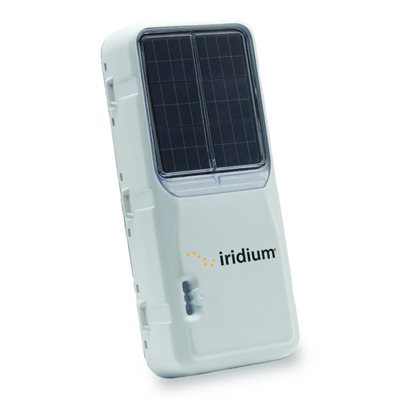 Press and move to zoom.
Mouse over image to zoom.
Iridium Edge Solar
Product Code: SG-200221-00
*Preliminary Specification- Informationsubject to change*
TheIridium Edge Solar is a standalone and programmable, solar-powered Short BurstData (SBD) device that offers real-time GPS tracking and local wireless sensorand communication capabilities over Bluetooth. The product's self-charging, lowmaintenance, long field life, and over-the-air configuration allow IridiumValue-Added Resellers to create distinct tracking applications that can also beimplemented to create even more complex solutions.
BENEFITS
Highly Mobile – The Iridium satellite networkprovides communications and connectivity for mobile applications like oil andgas, transportation, agriculture and surface mining anywhere on the planetallowing tracking and monitoring of vehicles and assets operating in remoteareas.
Reliable Coverage – Devices using the Iridium satellitenetwork are enabled by a constellation of 66 Low-Earth Orbit (LEO) mobilesatellites that provide service anywhere on the planet.
Low Latency – The Iridiumsatellites in Low-Earth Orbit (~800 km), enable signals to travel in 1/40 thetime compared to geostationary satellites (36,000 km), resulting inlow-latency, always-on connections ideal for Internet of Things (IoT)deployments.
Bluetooth capability for wireless sensor integration and local device connectivity

Over-the-Air Configuration Changes

Interval and Scheduled Reporting Modes

Start/Stop Reporting/In Motion Reporting

Fully Encapsulated, No External Connectors, Water Ingress Protected

Accelerometer and Magnetometer

LED Status Indicator
POWER MANAGEMENT
Photovoltaic Solar Cells, Rechargeable and Primary Batteries

Smart Power Management System

Up to 3-year Shelf Life

Up to 10-Year Operational Service Life

Back-up battery capacity provides 2x per day reporting for
up to 5 years with no solar availability
MECHANICAL SPECIFICATIONS
Dimensions 164.2 mm x 71.2 mm x 32.9 mm (L x W x H)

Weight ~ 470 grams
ENVIRONMENTAL SPECIFICATIONS
Operating Temperature -40°F to 185°F (-40°C to 85°C)

High Temperature Resistance MIL-STD-810G:501.5, IEC60068-2-2 to185°F (85°C)

Low Temperature Resistance MIL-STD-810G:502.5, IEC60068-2-1 to -58°F (-50°C)

Recommended Storage Temperature store below 90°F (32°C) for best results

Combined Thermal and Humidity Exposure MIL-STD-810G:507.5, 20-95%RH up to 140°F (60°C)

Solar Radiation Exposure UL746C F1, ASTM-G154 to 1.0 yr

Salt Fog Exposure MIL-STD-810G:509.5 IEC60068-2-11 to 1000 hrs

Combined Operational Temperature and Altitude MIL-STD-810G:500.6 to 15000 ft

Thermal Shock MIL-STD-810G:503.5, 20 cycles between -40°F to 185°F (-40°C to 85°C) < 1min transition

Impact Resistance ASTM D3763

Operational Vibration MIL-STD-810G:514.7, IEC60068-2-80 to 7.5Grms Random (5Hz-2000Hz)

HALT Qualmark HALT testing guideline 993-0336, Rev 4 to 50Grms (5Hz – 10000Hz, -40°F to 185°F [-40°C to 85°C])

Mechanical Shock MIL-STD-810G:516.7 to 300Gpk

Reliability IPC9592a

Ingress Protection IP68